Shokouh Arjmand - Finalist in the Fogh-Nielsen Prize Competition
PhD Student at TNU, Shokouh Arjmand, delivered an impressive presentation at the PhD Day 2023.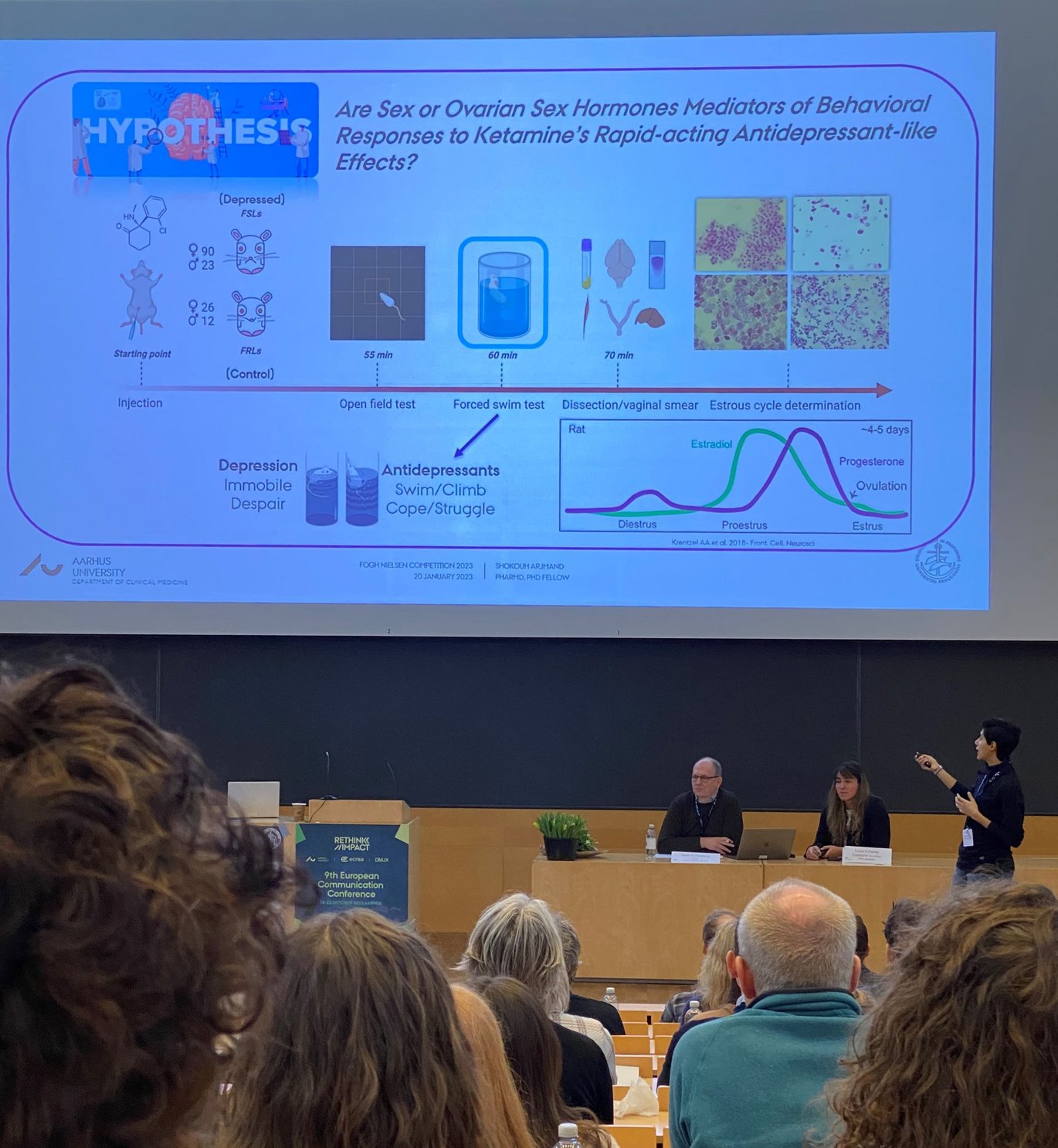 Shokouh Arjmand's research on sex differences in the brain in response to rapid-acting antidepressants had qualified her for the finals in the Fogh-Nielsen Prize Competition.
She delivered an excellent presentation to the audience in the fully packed Per Kirkeby Auditorium.
Shokouh Arjmand shared the second place with Nikolaj Hvidt Bøgh whereas Cecilie Siggard Jørgensen won the main prize.
Check out more impresssions from the PhD Day 2023 or
watch this short video (1.5 min) of Shokouh Arjmand presenting her project.